2020 - The Stories Behind & Beyond One Incredible Year


COVID 19 UPDATE:
March 10, 2020 Honduras "shut down" Quarantine was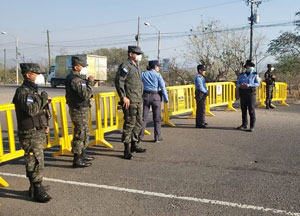 mandatory and monitored by a very heavy presence of both the military and police. Those not abiding by the regulations had their vehicles confiscated and received a prison sentence or a substantial fine. Carlos Aguilar, the Honduran Director of H4HC was permitted to leave quarantine to go only to the gasoline station, pharmacy and/or market once every two weeks on a specified day designated by the last digit in his identification card. It was a grueling experience with multiple "check points" along the route and waiting in line for hours to enter the bank and markets.
Working in partnership with our Canadian friends, food was delivered to families in desperate need. The project was funded by Friends of Honduran Children Canada. Our Director,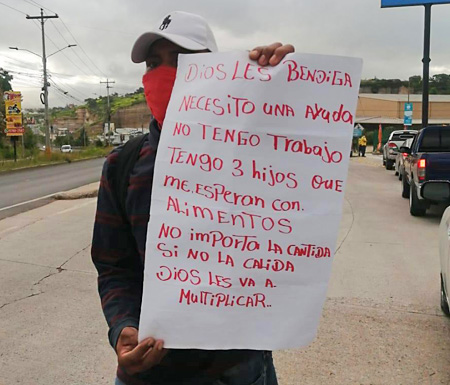 Carlos Aguilar, purchased the food and together with our residential students, packaged and delivered food to 270 families living in desperate need. Another example of beautiful teamwork! The sign in the photo reads: "May God bless you. I need help. I do not have work. I have three children who are missing food. The quantity doesn't matter – the quality doesn't matter. God will multiply it."
HONDURAS SURVIVED TWO CATEGORY 4 HURRICANES
The path of destruction was enormous with homes buried in landslides, 400,000 people displaced from their homes, bridges washed away, agriculture destroyed and lives lost in an instant.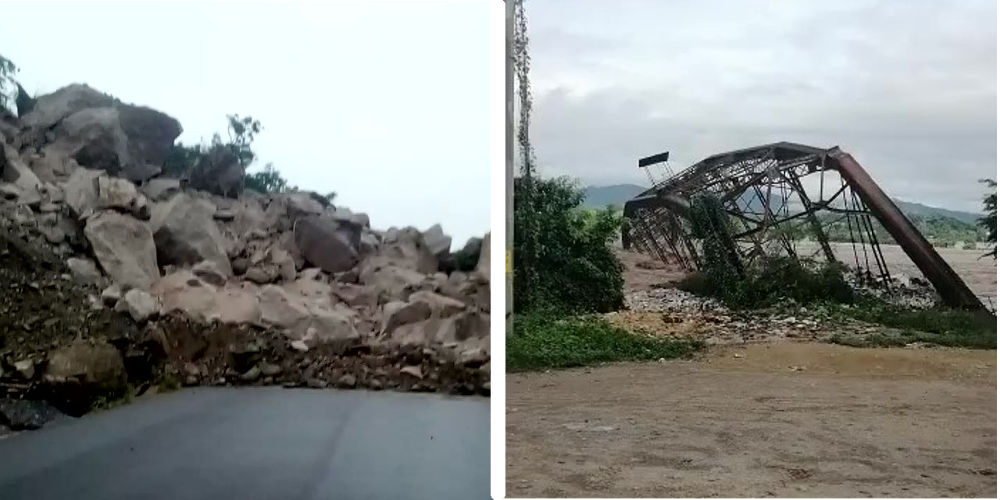 Education
All classes for our university and high school students were and continue to be held online seven days a week. Our students adapted very quickly to the new format and there was never even a whisper of a complaint! Several university students found that since they no longer had to travel to and from campus this extra time afforded them the opportunity to take additional classes.

H4HC provided 24 high school scholarships for teenagers living in rural Naguara. Since there is no computer access in this remote village we provided cell phones for each high school student in order for them to communicate with their teachers and continue their lessons virtually.

Abundant and endless kudos to Luis Aguilar for his extraordinary work with the young men and girls in our residential program. Due to his Sunday on line classes, a majority of students living in the two houses are now bi-lingual and they were thrilled to practice with everyone during the Zoom fiestas!

Endless appreciation to Marge Sedensky & Phil Morgan for helping our students, not only pass, but achieve high marks in math due to their Saturday afternoon math classes.

H4HC's formidable intern, sixteen year old Francesca, spent over an hour each Thursday evening teaching English to the girls in Casa Dorothee. Not only did they learn a good deal of English but their confidence soared and a very strong bond of friendship developed.



Much loved and respected Professor Moncho traveled each Friday up the mountain to his one room grammar school where he sat (with mask) outside to check each student's lessons. It's no surprise why the government recognized him as an outstanding teacher of the year.
FUNDRAISING
Appeals Thank you to everyone who generously contributed to our two appeals. Because of each of you we are able to continue our programs, educate children and help many people in need.

Zoom Fiestas The pandemic impacted the programs of H4HC enormously and resulted in the cancellation of all our 2020 service trips and the annual fundraiser. Beginning in June, in an effort to cover our most basic needs of rent, utilities and food, we have celebrated weekly "Zoom fundraiser fiestas". We are enormously grateful to all who participated. Together you helped keep our students safe, healthy and moving forward while making the best of "quarantine in Honduras". Each week the students in Casa Dorothee and Casa Noble looked forward to Sunday when they could see their sponsors, meet new people, and share their stories and music. They were thrilled and we are grateful. All of us thank you from the bottom of our hearts.

Online 50/50 Raffle $1500 was won by H4HC's super-star volunteer and recent John Carroll University graduate, Sara Friemoth!

Online Auction The auction was very successful, netting $3000