H4HC HUMANITARIAN TRAVEL PROGRAMS
Click below to view Ten joy filled days from our June 2017 trip are best captured in this video production courtesy of Karen Corbitt


There is no better classroom than the greater world itself and there are no more impactful lessons than immersion into this eye-opening, loving and vibrant culture.
Our travel program offers countless each volunteer the opportunity to:
engage in meaningful interaction with children & local villagers
immerse yourself in a diverse and powerful cultural experience
enhance your global awareness
teach children in remote villages
bring much needed supplies to remote villages
change the world of a child in desperate need
establish meaningful life long relationships with teenagers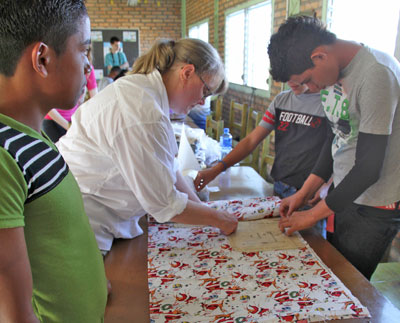 Each of our service trips is solidly based on the principles of service, education, cultural exchange, and reflection. They are designed to provide unique cultural awareness for the volunteers and sustainability for the communities we serve. Immersive volunteer trips where participants interact and engage with people living in impoverished rural communities are unparalleled experiences. We provide food, medical care, water, clothing, shelter, education and protection for abused, neglected and forgotten children. Deep bonds of friendship form as we make meaningful contributions to the communities and our lives become enormously enriched. There is deplorable squalor throughout all of Honduras. Yet the children embrace life with joy, dignity and hope, providing each volunteer with an amazing life-changing journey.
The scope of our work depends on the number of people within the group and the needs of the villages. Our participants might teach in one-room schoolhouses where education is incredibly limited. They might construct clean water filters, work in a small make-shift clinic, build a school, renovate a classroom, or create a new micro enterprise. The life-long impact with which we return is overwhelming and powerful.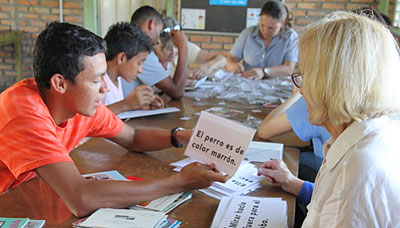 The trips are one week in duration and welcome people of all skill sets, physical stamina, ages, religions, and language capabilities. Independent students, school groups, adults and families participate in our travel program. Costs vary but in country fees (excluding air fare and exit tax) are usually in the range of $1000 - $1700 depending on the specific itinerary. Please note that air fare and a $40 exit tax are additional. There must be a minimum of 14 members on each trip and reservations are strongly recommended 4 months in advance as trips fill quickly.
In-Country costs include:
HFHC support and pre-travel orientation packet
Support and security by representatives of HFHC in Honduras
Chauffeured motor coach transportation to and from the project site
Donation to the on-site construction fund to purchase all materials
Orientation in the program
Overnight accommodations
Meals
Airport exit taxes
Not included:

Round trip airfare
Personal expenses
Gratuities
Risk Management
Safety and security is the number one priority on our trips from the moment a participant arrives in Honduras, to the moment he or she boards the aircraft to return home. Safety is always at the forefront. H4HC has been facilitating trips for eleven years without incident and with an incredible track record of safety and success. We take serious measures and precautions to ensure that all trip participants are provided with as much safety and security as possible. This includes:
Private trained security personnel & bi-lingual Honduran escorts are with us at all times.
International Travel advisories are carefully monitored.
Copies of all passports, medical and travel insurance, emergency contact information, dietary and medical requirements are required to be submitted well in advance.
International phone service is available for emergencies
A comprehensive first aid kit is with us at all times
All participants are given access to filtered or bottled water
Local medical clinics & hospitals with high medical standards are aware of H4HC travel groups and prepared to handle any medical situation
All transportation is manned by H4HC staff and partners
We only travel as a group, by day, and with private security.
International Education Service Program
The mission of our Education Service Program is to empower students and professionals to work as a team in providing much needed education and materials. Children living in remote rural communities desperately lack the opportunity of an adequate education or the exposure to new ideas. Each member of the team brings a specific skill they are willing to share – academics (math, English, geography), health, art, music, chess, sewing, embroidery, crafts, etc. Volunteers may act as independent teachers or assistants, depending on their comfort level.
Past Trips:
The Twenty Star June 2019 Humanitarian Trip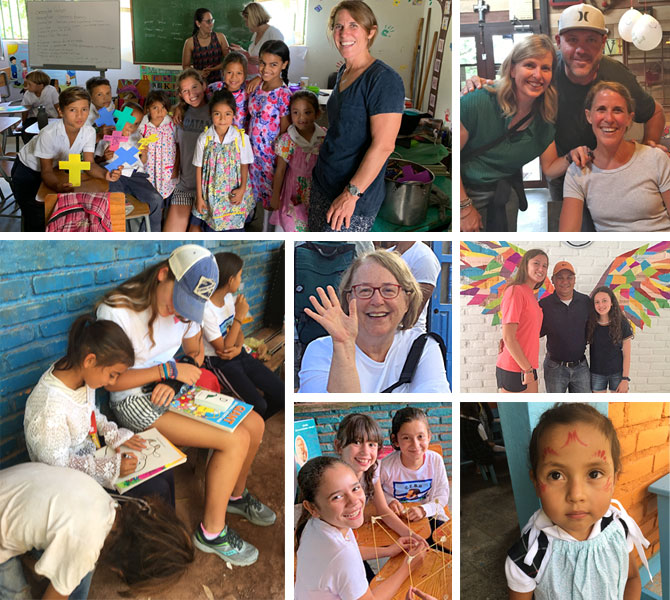 Creating the future is what we are all about.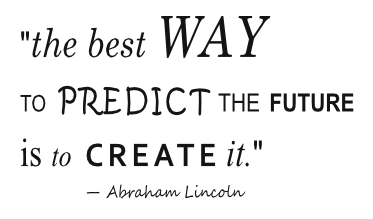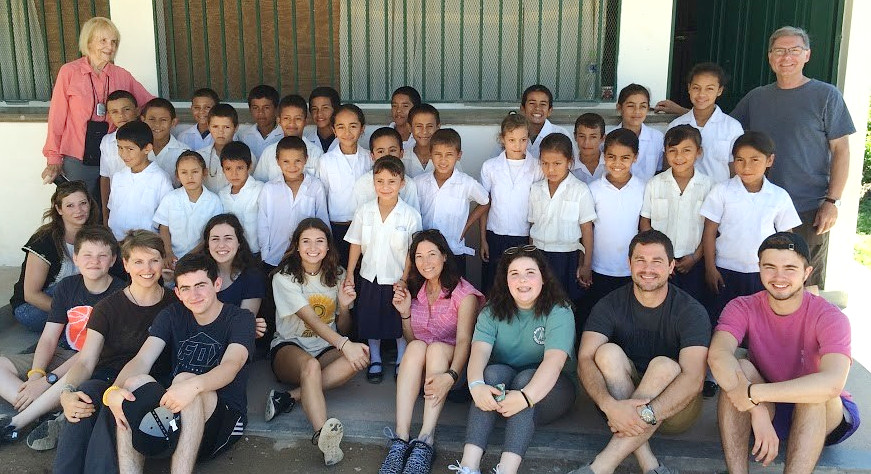 More than fifty volunteers have traveled with us this year working harder than hard to provide significant opportunities for the many neglected children of Honduras.
We feel very blessed to have formed an alliance with CAIPAC, the center for the blind, in Santa Lucia. In addition to delivering braille paper we spent several mornings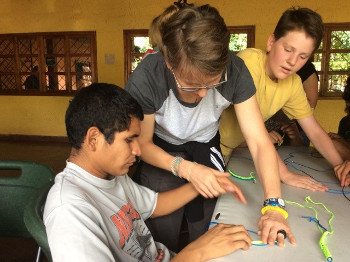 teaching jewelry making to approximately twenty students. We had several service trips in June during which we added to the list of severely underserved schools we support.
In addition to Flor Azul village, Campo and Naguara we are also devoting our efforts to the small school in Suyatillo and the exceptionally large school of 250+ students in San Juan de Rancho. Both communities are exceptionally impoverished. We will be collecting donations with which to make 400 hygiene kits to deliver on our next trip.
For information on how to become involved, please make a small donation or write us at
info@h4hc.org