What is happening this very day to countless children and families in Honduras is something we cannot begin to imagine. Too often we forget how lucky we are. We live comfortably in our homes. Indeed, we have soap, as well as water, electricity, toothbrushes, shoes and a school to attend.




"You really can change the world, if you care enough."Marian Edelman
We welcomed three new boys to Casa noble

Brian Yohel Aguilar
This 12 year old brother of Jarvin and Sahi Aguilar and fantastic harmonica player has already proven himself to be a very ready, amazingly willing and over the top able addition to the Casa Noble family.

Ronaldo Lopez Sanchez (William)
This 14 year old cousin of Pedro and Joel Lopez is also cousin to German and Ricardo Lopez. We haven't met a Lopez yet who isn't a five star success!
We also welcomed Marvin Rios
Many remember "little Marvin" but what a surprise to welcome this 6ft tall young man to the Casa Noble Transition Home. Marvin and Darwin are again together while Marvin studies both sewing and carpentry.
The Plata Barber Shop
has opened under the leadership of Yelson Plata. While in his junior year of high school each day after classes, Yelson traveled by bus to Tegucigalpa to attend barber school. He became certified and has opened his shop adjacent to Casa Noble.
Noreen Macbean Youth Training Center
Words can't possibly describe the significance, the impact or the profound gratitude each of us felt at the opening of the Noreen Macbean Center. Many lives are already in the process of changing and Allen Macbean has just inherited a very large, loving and appreciative family. This incredible video, courtesy of Allen Macbean, is about the opening of this amazing gift to our children. Click here to go to the Noreen Macbean page on this website.
Boler School of Business:



Twelve of the Boler business students of John Carroll University spent their spring break with Hope for Honduran Children. It was a very powerful, life changing experience for each and every one of us. The Boler students brought lessons, supplies and endless joy to the children of our rural schools and spent each afternoon and evening developing plans for the Plata Barber Shop and consulting on the growth of the Noreen Macbean Center. It was a week of friendship and enormous inspiration for all.
Feed A Village Program is stronger & bigger than ever



Both in January and March we visited the schools and mentored the children while delivering supplies, teaching classes and enjoying a variety of fun crafts!
In Campo Village, Sixteen scholarships were provided to children graduating from sixth grade and vitamins and school supplies were delivered to the school.







In Naguara, sixteen scholarships were provided for high school students – food and school supplies were delivered to the school. 1200 tee shirts were delivered to CAIPAC, Casa Noble, and to children and families in each of the villages we help support. San Juan de Rancho – 250 backpacks were filled with toothbrushes, toothpaste, soap and school supplies for each student at the school. A particular thank you to Zoe B, her Girl Scout troop, Dr.Hudak and to Cleveland State University for all the assistance in obtaining supplies.




Our relationship with CAIPAC, the center for the blind, has grown and on each trip we visit and teach jewelry making and try to help with needed supplies.
There is no better classroom than the greater world itself and there are no more impactful lessons than immersion into the eye-opening, loving and vibrant culture of Honduras. Our service trips are solidly based on the principles of service, education, cultural exchange, and reflection. They are designed to provide unique cultural awareness for the volunteers and sustainability for the communities we serve. The scope of our work depends on the number of people within the group and the needs of the village. We stay in the lovely and secure town of Santa Lucia, tucked amidst lavender mountains about one hour from Tegucigalpa. Each 7 to 10 day trip offers a myriad of opportunities:
to engage in meaningful interaction with children & local villagers
to immerse yourself in a diverse and powerful cultural experience
to enhance your global awareness
to teach children in remote villages
to bring much needed supplies to remote villages
to change the world of a child in desperate need
to establish meaningful life long relationships with teenagers
Help us shine light on this dark corner of the Americas and register now for a life changing trip. June 24 to July 4, 2017; July 5 to July 12, 2017; February 19 to March 1, 2018; March 3 to March 10, 2018.
Join Our Super Stars Zoe B. and Her Girl Scout Troop
Thank you Zoe B. for so generously organizing Hearts for The Arts and collecting (along with your fantastic girl scout troop) a multitude of supplies for the rural school children of Honduras.
The need for supplies is enormous and YOU can do exactly what young Zoe has done. Organize, collect and ship to H4HC in Cleveland, Ohio. We will take the supplies down each month and distribute to the countless children and families in dire need.
Suggested Wish List items include:
Hotel soaps – toothpaste – vitamins - toothbrushes – deodorant Crayons – pencils – index cards – flash cards – Shoes – shoes – and more shoes ! !
Please consider donating any of the following to H4HC:
Funding for bookshelves, tables, and desks
Funding to enhance the sewing center
Funding to continue the education for 30 graduates of 6th grade
Funding for Feed A Village Needs for over 1000 children
Life is good for the 28 residents of the Casa Noble Transition Home. There are no disicpinary problems and no one is trying nor hoping to travel illegally to the United States. The students are very focused on their studies and achieving goals that will help them create a better future. Jarvin Aguilar, Yelson Plata and Jimmy Ilias proudly received highest academic honors at the Santa Lucia High School.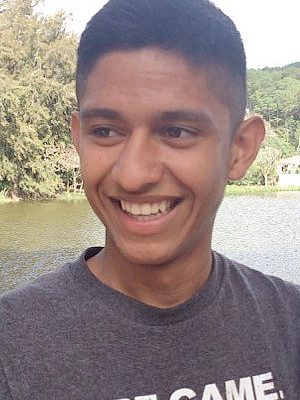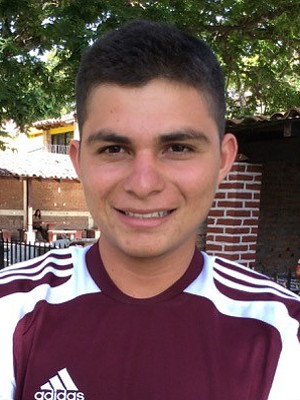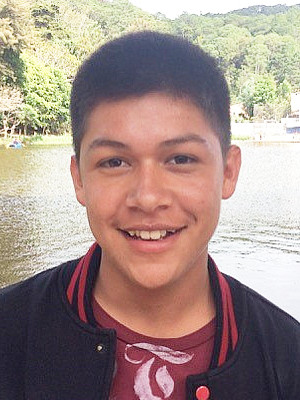 In addition to cheering on the Cleveland Cavaliers, many lessons were shared during our visits in June.- Each volunteer made notebooks filled with interesting facts and photos of a particular area in the USA and European country. The notebooks, which range in topics from the Grand Canyon to Versailles, were left in the Casa Noble library for the students to use as reference. And indeed, Frere Jacques has become #1 on the Casa Noble Hit Parade. The waiting list seems to grow on a daily basis for admission in 2017.
A pencil is a small thing but in the developing world it can be a child's ticket out of poverty— the difference between getting an education and getting sent home. Hope for Honduran Children (H4HC) was founded in 2005. It all began when we were introduced to 24 abandoned children who were shoeless and had not eaten in four days. "Life would be perfect', they said, 'if you could help us find food, shoes and a few (11) pencils." We continue to be desperately in need and hope that you will encourage your class or school to join the Hope for Honduran Children's "Sister School Program" this fall.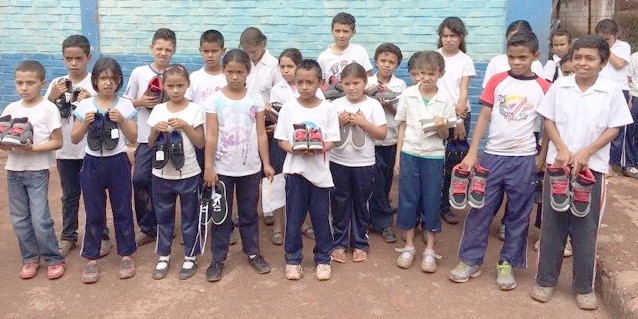 We have five rural Honduran villages that we are helping with water, healthcare, food and education…this translates to well over 1000 children.
We have just returned after delivering new shoes, backpacks (many of these youngsters walk 2-1/2 hours to attend school) and supplies. During our visit we learned that in the five villages the poverty is so extreme that no one can afford soap, a toothbrush or toothpaste.  Just think of the enormous impact you and your students could make on the lives of these ultra poor forgotten children. Please, don't allow them to be ignored or forgotten any longer.  Contact Hope for Honduran Children for more information on how simple and rewarding it is to brighten the lives of these children.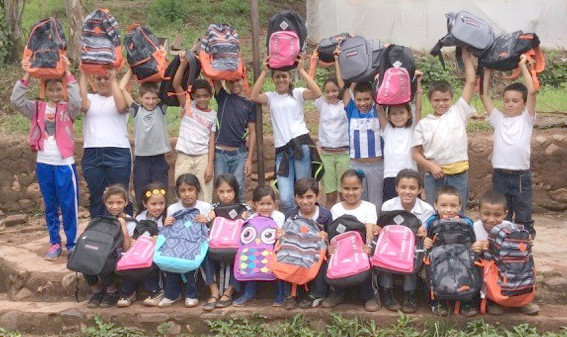 Thank you to the 4th Grade Class of Arrowhead School in Copley, Ohio. They donated the backpacks which were filled with soap, toothbrushes, toothpaste, and school supplies.

How can students help? Primary school children in North America will often coordinate supply drives collecting pencils, pens, erasers, chalk, paper, flash cards, stickers, and crayons, for their "sister school". Some might assemble "gift totes" using grocery store recyclable bags and filling them for each child in a school with a personal letter, photos, tooth brushes and paste, pasta, oatmeal, vitamins, school supplies, coloring books, etc. High School students often host concerts and other fundraisers. They have helped their "sister schools" by becoming a child sponsor, raising funds to provide desks for empty classrooms,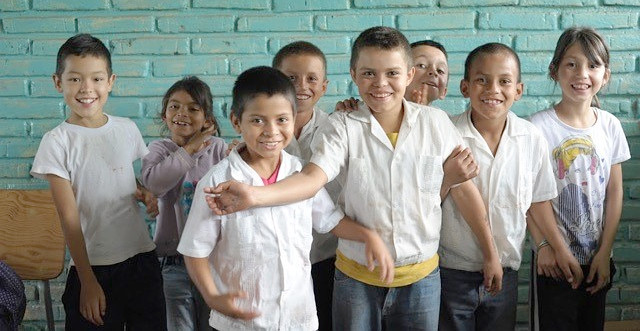 purchasing laptops, a copy machine, etc. providing internet access, refurbishing classrooms and creating a basic science lab. What starts with a simple supply drive becomes a lesson about the true meaning of giving. When American students hear our presentations and see photos of bright smiles on the faces of children who receive their gifts, their eyes open to an entirely new world they've never seen before. They begin to understand the important role they can play in making life better for others. They learn that "To the world you might be one person, but to one person, you just might be the world."
This is the number of Honduran children whose lives have been transformed over the past twelve years through your generosity and the work of the Hope for Honduran Children Foundation. Working together, we protect, inspire, nurture, educate, train and challenge vulnerable youth reach their full potential. Please help us continue to transform lives by contributing to our 2016/2017 Appeal. Last year with the help of 46 donors we reached our goal of $26,000. Please help us reach our goal of $36,000.
Click here to donate:
Our successes are beyond our imagination. Our gratitude exceeds all words. Your contributions have brought hope and brilliant futures to all of our children.
To mention just a few:
Ricardo Lopez is now an accountant and writes: "Thank you to everyone for being such a blessing to my brother and to me. Because of all you have done for us, today we are god men. Thanks to your support we have completed our education, have good jobs and we are helping support our families. I am profoundly grateful for all you have done for us."
Kevin Zazo – Orphaned at an early age, Kevin taught himself English, is house president of Casa Noble and is now completing his third year of nursing school.
Donaldo will soon graduate from the prestigious Catacamas Agricultural University.
Nolis Oneal completed studies at the Central American Polytechnic Institute and is enjoying a successful career with Gildan (he is hiring several of his Flor Azul brothers). Nolis has purchased his own home and is attending night classes at the University.
Jimmy Ilias and Elsie Colindres will be freshmen at the University of Tegucigalpa.
There are many more, and because of you and each one of the 2696 children we don't know the meaning of "failure".
Thank you and may God bless us all